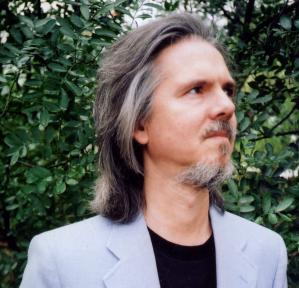 Larry Jasinski

The Classical Collection

Ten classical pieces composed by Larry Jasinski demonstrate his broad spectrum of musical color and versatility.

Larry's performance of these selections, written for piano and orchestral synthesizer, offers listeners a special insight into a realm of lifelong inspiration and personal study--his world of classical music.

The Prelude and Cadenza from the 1st Movement of his Piano Concerto "Vestigium" (dedicated to dear friend, artist, and historian--the late Novella Wilson), part of a greater work that he is writing, presents a beautiful landscape of piano runs and string harmonies symbolic of Larry's musical footprint--"Vestigium."

The poignant piano in the piece "Angst" gives a powerful and startling interpretation of Larry's challenges with bipolar disorder, while "The Silence of the Snow," written at Christmastime, evokes a solitary reverence and peace.

Five Pieces for Orchestral Synthesizer exhibit moods of intrigue, mystery, and playfulness, including the work of "Mudra" (for 4 bassoons).

These works and others make up an unforgettable collection currently only available by ordering here!

To receive your personally autographed copy please send check or money order to :

Red Nickel Records

P. O. Box 310308

New Braunfels, Texas  78131

  Only $10.00    ($8.00  plus   $2.00 S&H)

Back to Red Nickel Records